How to Stay Safe as a Female Real Estate Agent: 7 Safety Ideas
Posted by Ali Gaus on Tuesday, February 8, 2022 at 4:34 PM
By Ali Gaus / February 8, 2022
Comment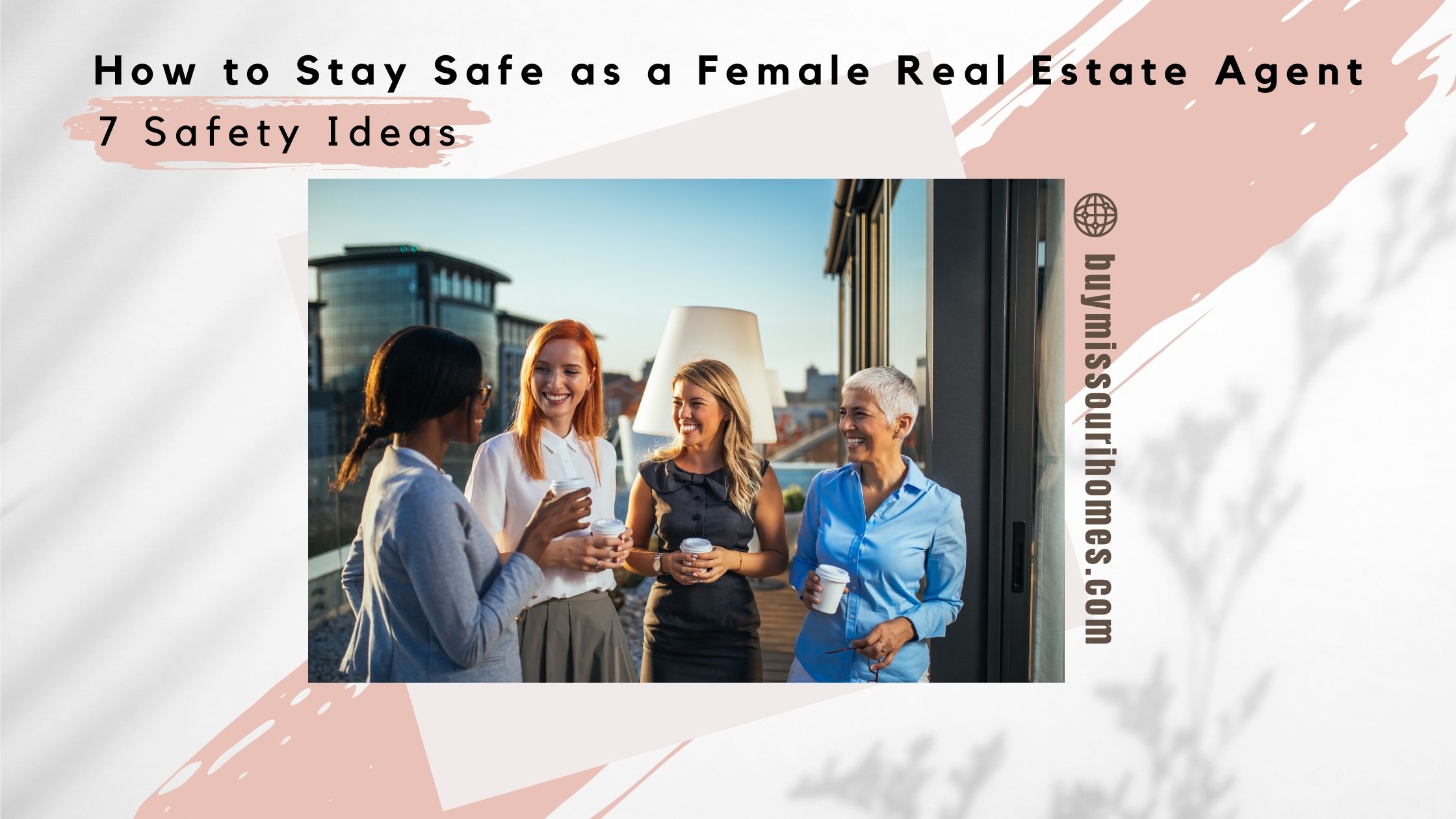 There are positives and negatives to any profession and learning to overcome the negatives can lead to a safer, happier, and more successful career. As real estate agents, we are often working with people that we have never met before. Additionally, showing vacant properties is literally a huge part of the job description. Promoting and teaching safety procedures is vitally important to any brokerage. When I joined my current brokerage, I was extremely impressed with the amount of time that was allocated to teaching agents the importance of safety in our profession. It is an unfortunate reality, but female real estate agents are often more at risk than men when it comes to personal workplace safety. It has become all too common to see a news headline detailing the murder of a female real estate agent. As a college student, I can still vividly remember watching the Dateline story detailing the murder of British Columbia real estate agent Lindsay Buziak. And in more recent years, we have had the horrific and tragic deaths of real estate agents Beverly Carter and Sara Trost. Personal safety is becoming an ever-present topic of conversation in our current society. As female agents in the real estate profession taking the time to strategize ways to stay safe while working in the industry we love so much is not an option.
Here are 7 tips for realtor safety
Schedule Daytime Showings
As an agent, it can be very tempting to bend over backwards to make our clients happy—even if that means agreeing to showings in the evenings, on weekends, and even holidays. Most realtors know that working on the weekend is just a part of the job, however, every now and again it is healthy to take a weekend off—whether it's for family, friends, or mental health reasons—balance is key. With all this said, strive to adhere to regular business hours as much as possible and show properties during daylight hours.
Share Your Schedule
Finding the right broker to work with is important on so many different levels, and trust is essential. Trust your colleagues with your personal schedule. Share your client's contact information and ask them to call and check in with you at a certain time if they have not heard from you. Sharing your schedule with a family member or friend is a great idea as well.
Schedule New Client Appointments at the Office
Choose to schedule your initial new client meetings at your office. If an office space is not an option, meet at a neutral public location—a local coffee shop or Starbucks comes to mind. Meeting new potential clients in a safe and neutral environment gives you the opportunity to figure out how safe and comfortable you feel around them. Learn to listen to the "little voice" in your head. Trust your instincts and don't ignore that "little voice" if something doesn't feel right or you are picking up on weird vibes. There is absolutely no shame in asking another agent you trust to be a part of the deal or even refer the client to someone else.
Arrive Early and Design an Exit Route
When you are showing a buyer a property, take the initiative and arrive ahead of schedule. This allows you the opportunity to get familiar with the neighborhood and the house. Determine if there is anything that stands out to you as out of place or sketchy within or around the house. Assess the neighborhood and see if there is anything strange, odd, or unsettling occurring. For example, a red flag would certainly be someone who seems to be loitering around the property or the home for no apparent reason. Spend a few minutes walking through the property and getting a good feel of the floor plan. Determine the best 'escape' routes for each room if an unsafe situation were to arise. If at any time you have an unsettling feeling, either call another agent to stop by and accompany you during the showing or call your buyers and reschedule the appointment altogether. Your safety and the safety of your clients should always be a high priority.

Trail Behind When Showing a Home
One of the first things I was taught as a new agent was to always try to trail behind the prospective buyer during a showing. This action helps prevent the real estate agent from being 'trapped' without access to an exit. It also gives the agent more reaction time if an individual ever decides to do anything inappropriate.
Bring a Buddy (if possible)
It is becoming more common for real estate agents to bring someone along with them to showings. There is an agent in my office that says she has her husband drive her to each of her showing appointments. He always sits in the car while the walk-through is occurring, but she feels so much safer with him close by. Another couple of agents in the office will always go with each other to each of their individual showings. These days, there is no shame in being too careful while out and about with unfamiliar clients.
Take a Self Defense Class
Being able to defend yourself can quite possibly save your life. Sign up at a local gym or YMCA and participate in a self-defense class. If you are a broker, consider hiring an instructor and holding a class for the agents in your office. This is a fun and worthwhile activity that both female and male agents can enjoy. Knowing how to defend yourself can also boost your self-confidence and self-esteem!
Last Thoughts
Learning how to safely adapt to our ever-changing and evolving society is important, and this certainly applies to personal safety. With crime rates at an all-time high, real estate agents need to learn ways to stay safe while working. Though this article was primarily directed towards female agents, male agents need to be vigilant as well. It would be ignorant on my part to say that crimes are only committed against females. In conclusion, trust your instincts, prepare for the worst, rely on your support system, and trust your broker and real estate colleagues.