HOA Basics
Posted by Ali Gaus on Monday, January 24, 2022 at 4:48 PM
By Ali Gaus / January 24, 2022
Comment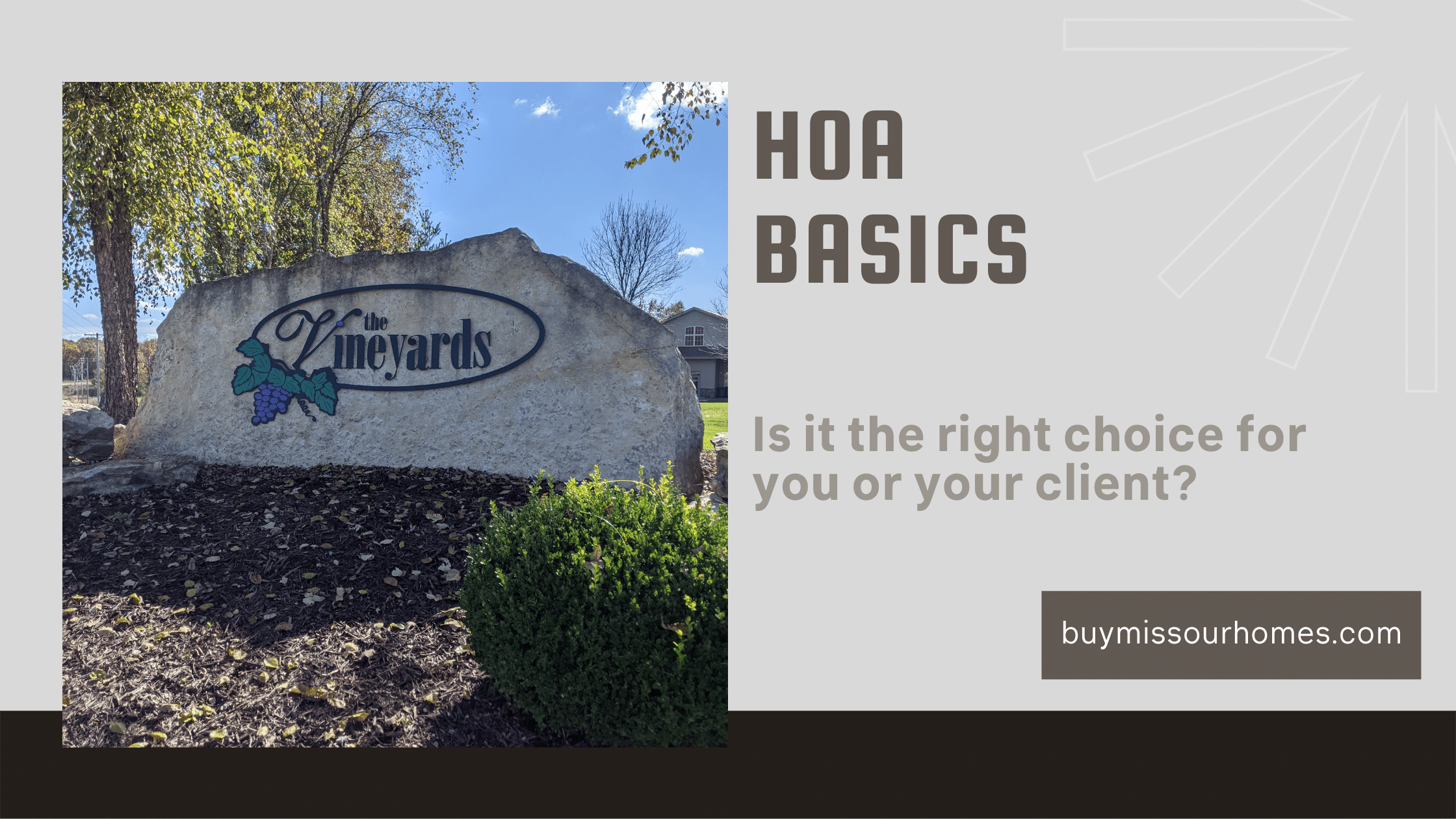 Many properties and neighborhoods have an established homeowner's association (HOA). These associations have been put in place to help maintain different aspects of the neighborhood. Sometimes HOA's are used to pay for certain neighborhood amenities. Some common amenities that are covered by the HOA include pools, playgrounds, tennis courts, fitness centers, pedways, and clubhouses. Other things such as yard maintenance, sprinkler systems, streetlights, snow removal, and garbage pickup can also be included in a community's HOA structure.
Covenants, Conditions, and Restrictions (CC&R)
Planned developments require homeowners to not only pay their HOA dues but also adhere to the association's covenants, conditions, and restrictions (CC&R). These are the rules that keep a neighborhood looking neat and orderly. Things such as a home's appearance and what types of vehicles can be parked outside the home are addressed in an association's CC&R. Some people cannot see themselves being told what to do by an external group, however, others love the idea of maintaining order and structure within their community. Not too long ago I spoke with a homebuyer who informed me that he would never be able to buy a home within a planned development because parking his boat in his driveway was non-negotiable. It would be a colossal waste of time to show a client like this any homes within a planned development. As a realtor, it is a good idea to invest the time into finding out if your buyer is open to purchasing a home within a planned development that charges HOA fees. Things such as location, amenities, and square footage can affect the required fees. Knowing how healthy a neighborhood's HOA account a good idea is also. There is nothing more discouraging than purchasing a home and having the association either raise the monthly dues or pass a special assessment. As a homebuyer spend time running the numbers and looking at your personal budget. HOA dues are not included in your mortgage payment and will cost additional money.
Special Assessment & The Board
A special assessment is something that the HOA board passes when there is a lack of reserve funds to pay for a major expense. Raising a large amount of money to replace something like a roof or a broken elevator can force a board to rely on a special assessment to cover the cost. If for some reason a homeowner refuses to pay, a special lien can be placed on the property. Additionally, most boards have the authority to issue fines for CC&R violations, and some can even foreclose on properties that are delinquent in payments or fines.
Being an involved HOA homeowner is certainly beneficial. The HOA board is made up of neighborhood homeowners and board positions are filled either by volunteering or voting. Even if you are not on the board, you can still be very involved in the neighborhood decision-making process. Setting time aside to attend each HOA meeting will ensure your voice is heard and you are well informed as to each decision that is being discussed and made. Some HOA's meet only once a year, while others meet quarterly.
Conclusion
Whether you are a realtor helping a client find their dream home, or a homebuyer contemplating purchasing a home within a planned development, take the time to weigh the pros and cons of an HOA. For some people, it is exactly what they are looking for, but for others, it is the last thing they'd ever want.