8 Ways to Increase the Value of Your Home
Posted by Ali Gaus on Thursday, January 6, 2022 at 4:23 PM
By Ali Gaus / January 6, 2022
Comment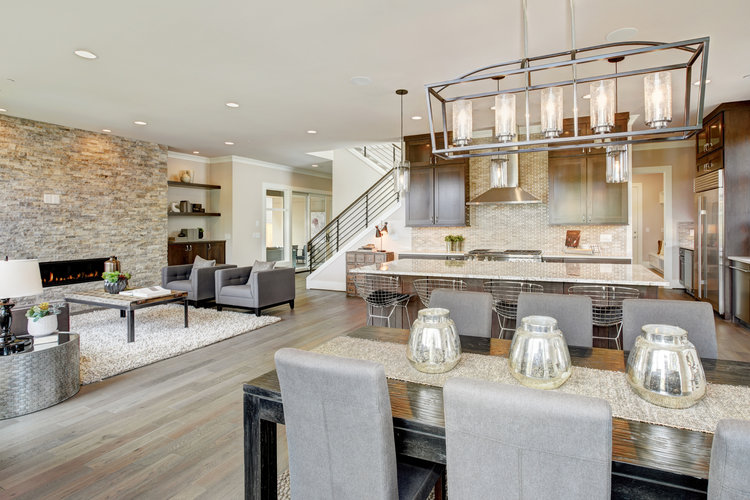 If you have been paying attention to anything real estate-related this past year, you will know that we are currently experiencing a seller's market. A seller's market simply means that the individual who is putting their home up for sale on the market holds all the power. Yes, there are situations where this is not the case, but typically speaking it holds true. This past year my husband and I sold a home that we bought in 2017 for $20,000 more than the list price. We sold the home sight unseen and before it officially hit the market! While living in the home, we never did any major renovations, we did, however, spend time updating a few things that greatly increased the overall value of the house. Here are 8 ways to increase the value of your home and get a strong return on your investment.
1. Schedule an Inspection
Often, the "unseen" aspects of a house can dramatically affect its overall value. Things such as gutters, siding, the roof, electrical systems, termite infestation, and plumbing can easily be things that you overlook since you don't normally see them on a day-to-day basis. When you choose to sell the home, these small things can end up costing your bottom line—big time. Before listing your home, consider hiring an inspector to look for any hidden problems. Don't put off repairs, they are only going to cost you more money to fix down the road.
2. Paint!
When looking to buy a new home, my husband and I have a long-standing joke about paint color. Almost every single house we have ever bought has had at least one RED wall! YIKES! Don't worry, if red is your thing, enjoy it while you own the home… just please, take the time to paint before you list the house. Ask any real estate agent and they will tell you that wall color makes a HUGE difference. Freshly painted (neutral color) walls, give the home a clean and updated look. It also happens to be one of the most cost-effective home improvements!
3. Landscaping
For many homeowners, landscaping tends to be an afterthought. However, landscaping is truly the very first impression your home makes—and you know the saying, first impressions are lasting impressions. Before listing your home spruce up your yard and landscaping. Remove the clutter of overgrown bushes, weeds, and the occasion flowerpot that has been home to last fall's dead mums. In our busy modern world, a homebuyer will really appreciate the gift of low-maintenance landscaping.
4. Increase Your Finished Square Footage
If you have any unfished spaces in your house, you are most certainly going to miss out on the ability to list your home for a higher number. If you have an unfinished bedroom, you may want to consider finishing it… for every bedroom that is added to a home, expect the home's value to increase between $30,000-$50,000 (on average).
5. Bathroom and Kitchen Upgrades
The kitchen is the heart of the home, and the bathrooms are almost as important. The main reason why my husband and I bought a particular house was that I absolutely fell in love with the kitchen! We have since sold the house, but just thinking about that kitchen makes my heart skip a beat. Kitchens and bathrooms are known to make the strongest impression on potential buyers. And for that reason, it's a very wise decision to invest your money into those areas of your home. If you don't have the budget to fully renovate, focus on upgrading where you can—appliances, fixtures, or countertops might be a good place to start.
6. Replace Heavily Worn Carpets or Rugs
The flooring of a home does make a difference to potential buyers. The house where I grew up is in rural Iowa, and my parents still live there. When I visit, my parents and I always end up discussing flooring. My childhood home is beautiful, but it has a different color of carpet in every bedroom. Honestly, that's not really that huge of a deal. What potential buyers are going to notice will be things such as overall wear and tear and stains. It can also be a bit overwhelming for a buyer to calculate the cost of replacing flooring immediately after closing. If the flooring is considerably damaged, and you have the budget, you may want to replace all of it. If you have a limited budget, just focus on what you can. You can also discuss with your realtor about adding a flooring allowance to your listing.
7. Get Organized
Organizing the spaces in your home is a great way to improve its overall look. This is a relatively inexpensive way to give your home a cleaner and larger appearance. You may even want to consider hiring a professional organizer for the day. If that's not in your budget, no worries, social media is full of organizational tips and videos.
8. Spend an Hour with an Expert
Call up a realtor and invite them over to your home. Most realtors will be more than happy to stop by and discuss ideas with you that will help increase its value.