3 Reasons Why People Continue to Move to Ashland, Missouri
Posted by Ali Gaus on Tuesday, January 18, 2022 at 12:41 PM
By Ali Gaus / January 18, 2022
Comment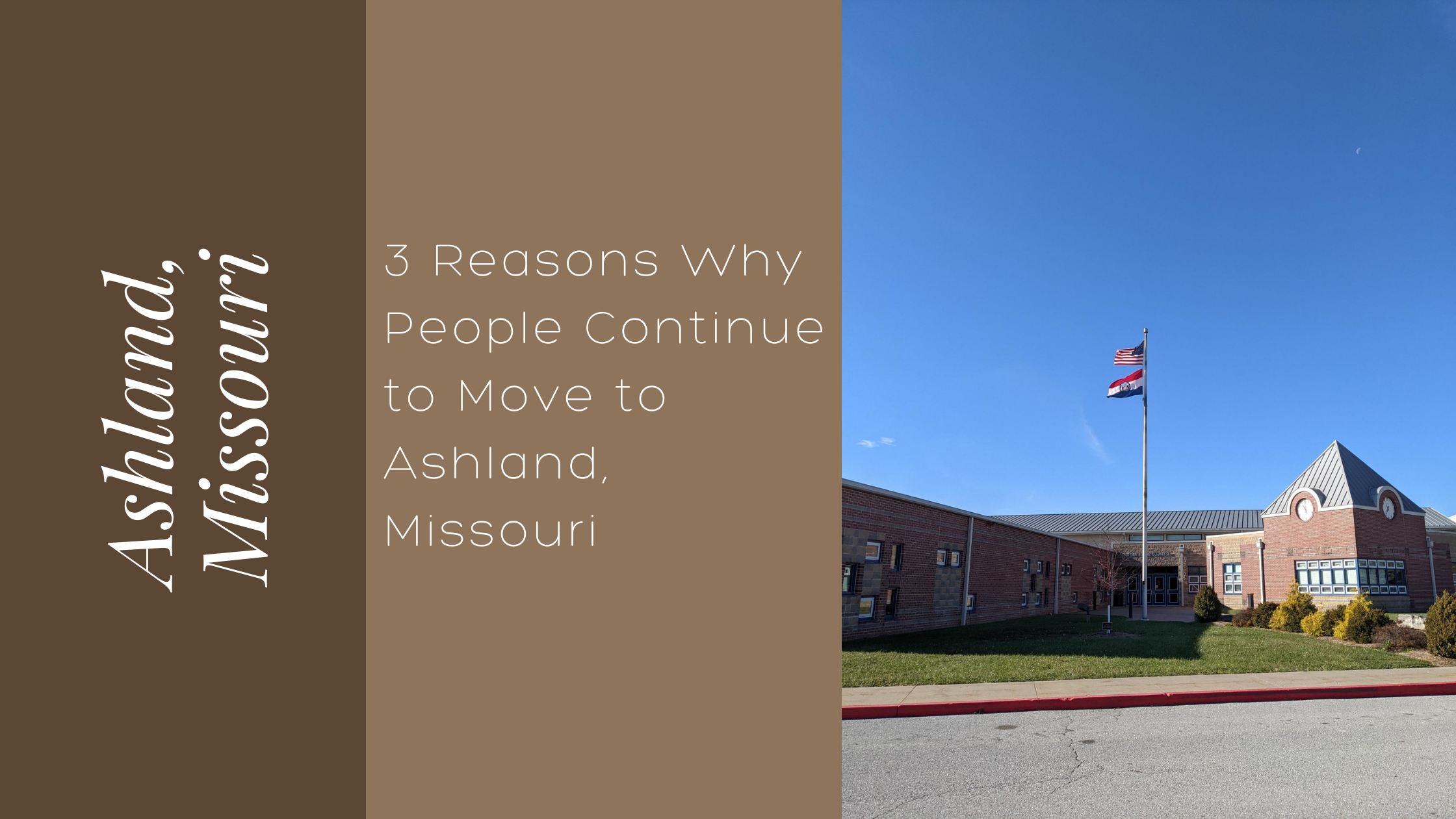 The small town of Ashland is situated in the beautiful rolling back hills of Missouri. Around 5,000 people proudly call this little community home. As cities have seen an increase in crime, more and more families are opting for the simple life that is found in small rural American communities. Things such as good schools, lower taxes, affordable housing options, and quiet safe neighborhoods have never looked more attractive. There are so many reasons why people have proudly chosen to call Ashland home, the following three make the top of that list.
Location, Location, Location
Ashland is perfectly situated off US 63. It is positioned conveniently between the cities of Columbia and Jefferson City. A short 15-minute drive to the North is Columbia, an exciting college town that is home to the Mizzou Tigers. Missouri's capital city, Jefferson City, is found 15 minutes to the south in the opposite direction. Ashland is, therefore, the perfect place for commuters. Also, for those who love to travel, the Columbia Regional Airport is less than 5 miles down the road.
The residents of Ashland enjoy numerous outdoor activities. Many hiking trails can be found within a short drive of the town, one of which is the popular Katy Trail. People also enjoy horseback riding, camping, spelunking, and golfing—there are eight 18-hole golf courses within 20 miles. Additionally, the wildly popular Lake of the Ozarks is only an hour away.
Top School
Parents desire the best school options for their children, and the Southern Boone County K-12 district certainly has an exceptional reputation. Many of Ashland's current residents relocated specifically for the opportunity to enroll their children in Southern Boone. The school offers its students many activities, clubs, and sports. It has an extremely high graduation rate and higher than average M.A.P scores in all subjects and grade levels. Furthermore, there are numerous post-high school educational opportunities within a 25-radius of Ashland. Missouri's only SEC University is a short 15-minute drive up the road in Columbia, as is Stephens College and Columbia College.
Affordable Housing Prices
Housing prices have been skyrocketing nationwide and with inventory low, competition among homebuyers is fierce. People consider moving to Ashland for many different reasons, one of which is the ability to afford a larger, newer home for less money. Brand new subdivisions are being developed all over town, which is adding to the available housing inventory. This gives buyers a greater opportunity to secure a home.
More and more people are finding the appeal of small-town living. Enjoying a slower-paced life surrounded by people striving to build positive relationships and common connections is becoming harder to resist. The daily city grind can be tough, and many are opting out of this current lifestyle. And with the current trend towards remote work, moving away from the city has become a strong possibility for many. Ashland is a community that is becoming increasingly desired by many. Whether you are looking for a slower-paced life, more affordable housing options, a fantastic K-12 public school, or a continuity situated bedroom community, Ashland, Missouri might be exactly what you've been searching for.