3 Incredible Coffee Shops in Jefferson City, Missouri
Posted by Ali Gaus on Monday, January 10, 2022 at 2:45 PM
By Ali Gaus / January 10, 2022
Comment
Espresso, Cappuccino, Latté, Americano, possibly a Frappuccino? What is your go-to caffeinated brew? Right now a good vanilla cappuccino or even a nitro cold brew (on those really tough days) seem to be trending. To say that Americans like their coffee is a bit of an understanding…we absolutely unequivocally love our coffee! According to the National Coffee Association 7 out of 10 Americans drink coffee every week, and 62% of us drink coffee every day. With numbers like that, it's not a surprise that local coffee shops seem to be popping up everywhere. Many people find that one of their favorite things to do when traveling is to visit local coffee shops. Even though most, when asked, do have a good-to Starbucks drink, there is just something so special and wonderful about stumbling upon a unique local shop. These shops tend to be the "hub" of the community, and they are a great way to get a feel for the town.
Any coffee connoisseur knows that the foundation of good coffee is found in the bean. Sourcing good coffee beans is a must. The other necessity for good coffee is an excellent barista. The capital of Missouri, Jefferson City, has three outstanding local coffee shops. These three shops are sure to delight even the pickiest coffee aficionado.
1. Three Story Coffee Shop
This coffee shop has nailed the art of the perfectly roasted coffee bean! Though there are a few different Three Story Coffee Shops in Jeff City, locals highly reccommened stopping at the Millbottom location. This particular shop is located just steps from the Missouri Capital—it very small and cozy. The owners have worked very hard to provide their customers with the very best coffee. They even have their own roastery right in Jefferson City. It's highly recommend that you stop by one of the Three Story Coffee locations and order a cup of coffee just as soon as you possibly can.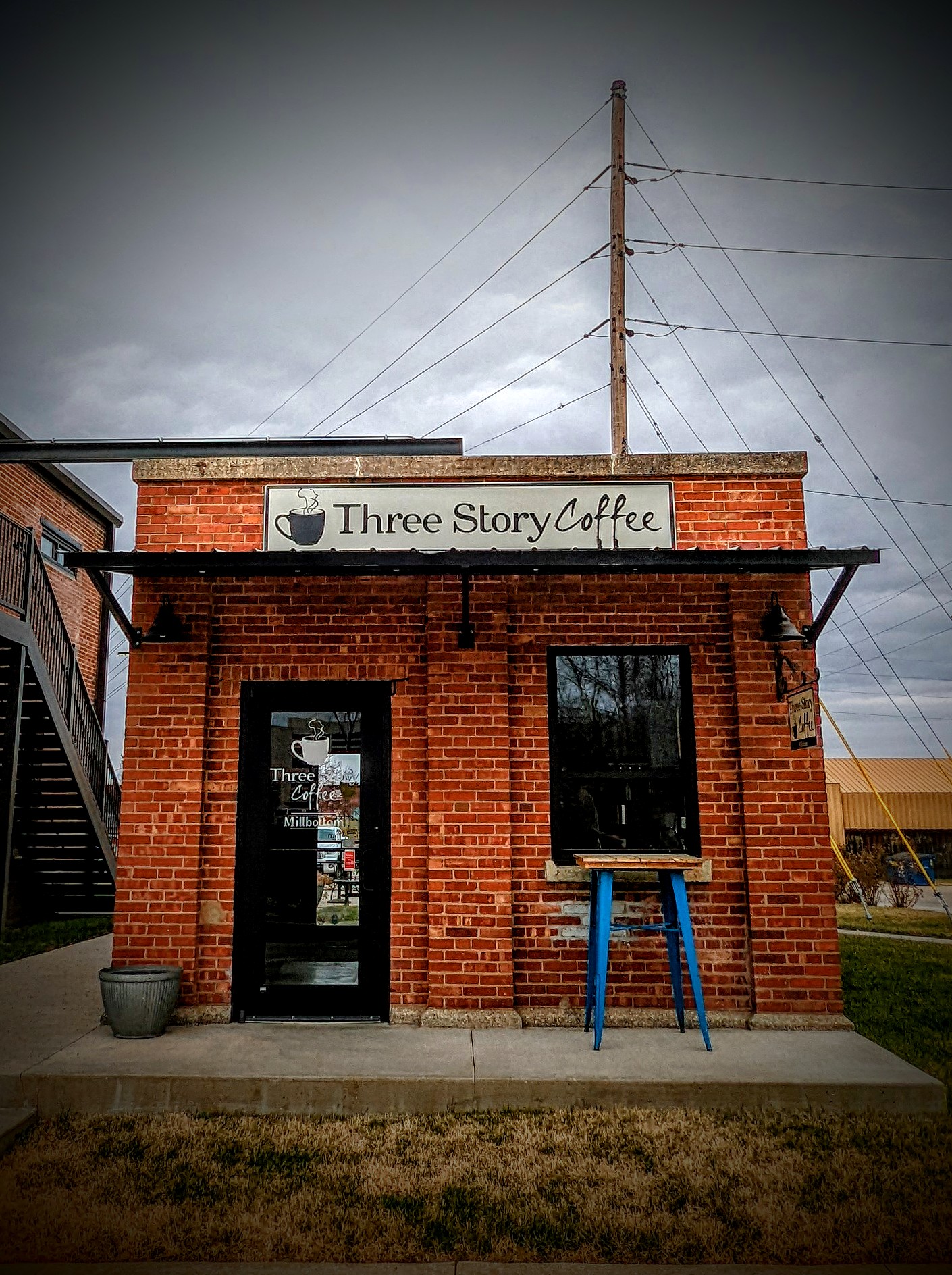 Name: Three Story Coffee Millbottom
Address: 400 W Main St, Jefferson City, MO 65101
Phone Number: (573) 893-1932
Website: https://threestorycoffee.com/


Name: Three Story Coffee Dunklin St.
Address: 122 E Dunklin St, Jefferson City, MO 65101
Phone Number: (573) 635-6055
Website: https://threestorycoffee.com/
2. High Rise Bakery
After visiting Jefferson City you will quickly realize that this coffee shop is a huge local favorite. At 9:30 on a Saturday morning, there was hardly an open table—and that is saying a lot since there are two floors of seating. The shop has a great menu that includes homemade bakery items and a la carte brunch. The coffee selection is impressive. Most busy mornings you will find that there are a few different baristas working behind the counter beautifully crafting drinks. The atmosphere was very cozy, and most easily lose track of time and end up spending the entire morning there sipping coffee and chatting with my friends and neighbors.
Name: High Rise Bakery
Address: 118 E High St, Jefferson City, MO 6510
Phone Number: (573) 635-9643
Website: https://www.highrisejc.com/
3. Plate & Pour
Be prepared to instantly fell in love with this local shop as soon as you walk in the front door. The white subway tile, pops of green plants, wood, and iron give off a very cozy feel. You will be blown away by the beautiful array of baked goods that are delicately displayed behind the glass counter. You'll quickly realized that this is a bakery and coffee shop—the perfect combination! Laura, one of the owners, is the talented baker! The coffee and sweat treats are excellent, but it is Plate & Pour's incredible environment, along with its owners, that make this local coffee shop the gem of Jefferson City, Missouri.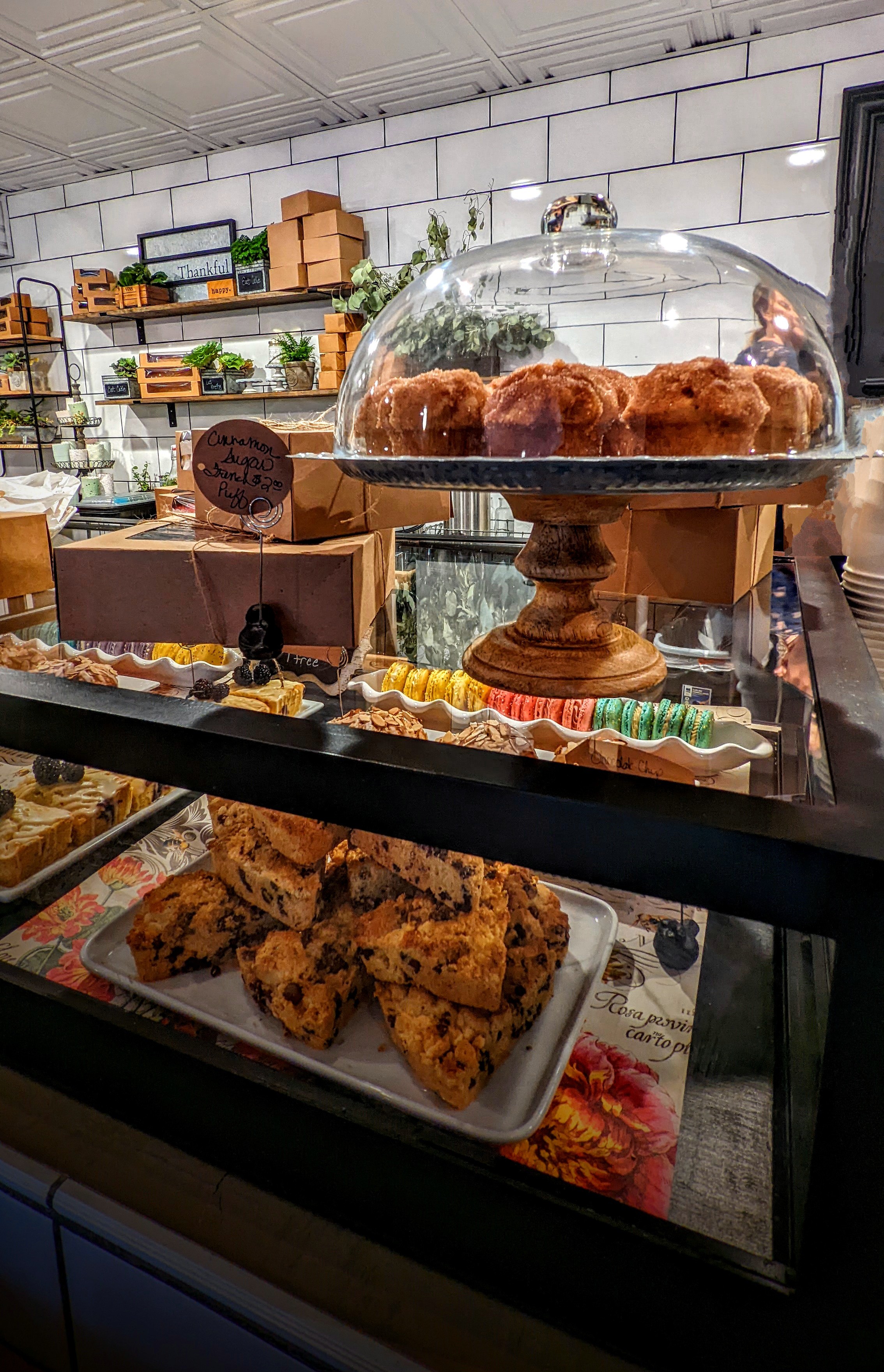 Name: Plate & Pour
Address: 400 E High St, Jefferson City, MO 65101
Phone Number: (307) 286-7064
Website: https://www.plateandpourbakery.com/