10 Reasons Why You Should Relocate to Missouri
Posted by Ali Gaus on Wednesday, January 5, 2022 at 4:29 PM
By Ali Gaus / January 5, 2022
Comment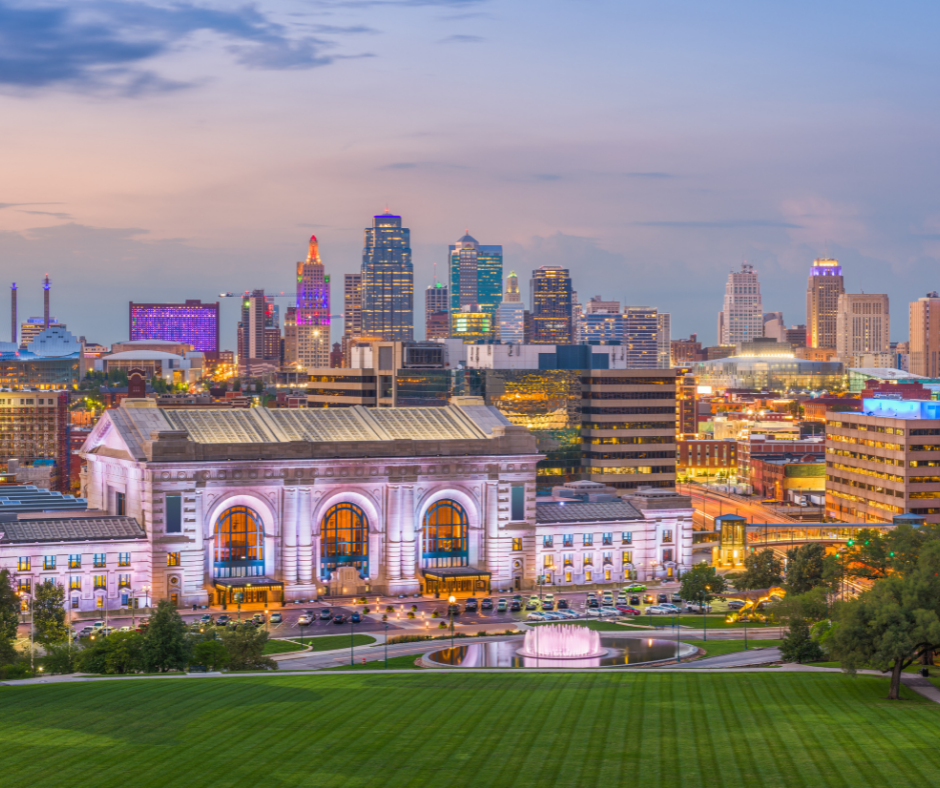 The word is out, Missouri, the "show-me" state, is full of hidden gems that people are having a hard time ignoring. Every year more and more people are choosing to relocate to the state-and for good reason. Whether it's the roar of the Mizzou Tigers in the exciting college town of Columbia, the enticing vibrancy of the culturally diverse hubs of Kansas City and St. Louis, the beautiful serene and adventurous lifestyle that whispers your name through the shortleaf pines of the Ozark Mountains, or the rolling hills of Missouri Wine Country, there is something for everyone in this mid-west state.
1. Affordability
There is a great possibility that you are going to be able to live an affordably comfortable life in Missouri. According to the Missouri Economic Research and Information Center (MERIC), in 2021, Missouri had the twelfth-lowest cost of living among all U.S. states. Missouri also makes the list as being one of the 10 most affordable states in the country. Additionally, the overall cost of living in Missouri, which includes things such as transportation and grocery costs, is below the national average.
2. World-Class Health Care
Access to great medical care in our current world is more important than ever. If we have learned anything from the COVID-19 pandemic, it is that obtaining reliable health care services is something that we should never take for granted…ever again. Missouri pride's itself on being able to provide its residents with great health care options. This year (2021), St. Luke's Hospital in Kansas City is nationally ranked in one adult specialty, while Barnes-Jewish Hospital in St. Louis is ranked 17th in the nation by U.S. News & World Report. Furthermore, the Department of Veterans Affairs (VA) All Employee Survey (AES), always ranks Columbia's Harry S. Truman Memorial Veterans Hospital extremely high nationally.
3. The Best BBQ
It's no secret that Missouri has some of the country's best BBQ. Missourians take their BBQ seriously, so it's not surprising that the state ranks number three on the list of most barbecue restaurants per capita. Though Kansas City is the center of Missouri's BBQ addition, you won't have any trouble finding great BBQ joints across the entire state.
4. Country Living Near Big City Amenities
Missouri is a beautiful state full of wide-open spaces and gorgeous rural scenery. The rolling hills, lakes, rivers, bluffs, and quaint small towns attract many people to enjoy the "simpler" life found in the country. However, when looking for a fun city getaway or activity look no further than St. Louis or Kansas City. Situated on either side of the state, these two well-known American cities have something for everyone! Kansas City has World's and Oceans of Fun while St. Louis has Six Flags. Both cities have wonderful zoos, museums, aquariums, and galleries. Whether you are a sports fan, shopaholic, art connoisseur, or foodie, you will love exploring St. Louis and Kansas City.
5. Outdoor Paradise
Missouri is home to two of the best lakes in the country: Lake of the Ozarks and Table Rock Lake. Lake of the Ozarks is centrally located in the state and is a premier lake resort vacation destination for many families. Besides boating, people enjoy exploring caves, hiking, camping, shopping, and golfing. Don't worry, there are plenty of incredible restaurants to discover while visiting Lake of the Ozarks. Similarly, Table Rock Lake, which is located on the Missouri-Arkansas border, offers many of the same activities as Lake of the Ozarks. However, something extra unique about Table Rock is that scuba divers flock to the lake to explore its uniquely clear waters. The underwater village of Oasis is particularly popular with divers.
6. 4 Seasons
Who doesn't love the beauty of the 4 seasons? Missouri offers the best of each! Though some do complain that the summers can be a bit muggy, the mild winters definitely make it a bit more bearable. We also get to enjoy the different activities that come with each season! Spring and fall in Missouri are simply heaven…
7. Wine Country
Many do now know, but Missouri is home to many local wineries. Missouri's soil and climate have made parts of the state ideal for growing grapes. Some of the top wineries include Stone Hill Winery, Shawnee Bluff Winery, Stone Hill Winery, Jowler Creek Vineyard & Winery, Pirtle Winery, and Hermannhof Vineyards. In particular, the picturesque German town of Hermann is a popular destination for many who want to enjoy the town's unique shops and award-winning wines.
Pst…if you are not a wine connoisseur, don't worry, we are home to Budweiser!
8. Sports Fan's Dream
If you are a sports fan Missouri will not disappoint. The state is home to the NFL football team the Kansas City Chiefs and the MLB baseball teams the Kansas City Royals and the St. Louis Cardinals. Columbia, Missouri is also home to the SEC Mizzou Tigers.
9. Bass Pro
Springfield, Missouri is home to North America's premier outdoor and conservation company, Bass Pro. The company's first retail location is in Springfield, and the store is defiantly worth a visit. You will be amazed by Johnny Morris' Wonders of Wildlife Museum and Aquarium, both of which are located within the store. A short drive to the south, on the shores of Table Rock Lake you will find Big Cedar… Big Cedar is one of Bass Pro's resorts—and trust me, it will blow your mind!
10. The People
Last, but certainly not least, the people of Missouri are some of the best in the nation. If you are searching for a place to call home that is friendly and welcoming, look no further.